Competitively Priced, Professionally Installed
Make your home your own with unique and outstanding granite craftsmanship. 
Get your free quote today or learn more about our process.
Get Quote
Our Process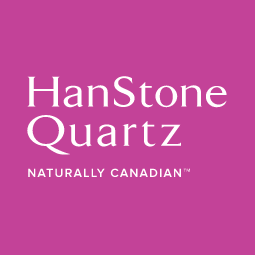 Hyundai L&C Canada Inc., operating as HanStone Canada, is a Canadian made quartz surfaces manufacturer. The company's state-of-the-art, 250,000 sqft manufacturing facility is located in London, Ontario and has been producing quality quartz surfaces for over a decade.
Committed to creating the country's finest quartz surfaces, HanStone Canada is deeply invested in its pristine quartz manufacturing facility. Here the company utilizes the best-in-class quartz and locally sourced raw materials to manufacture quartz slabs for all of North America. With showrooms and warehouses across Canada, HanStone Quartz is available from coast to coast.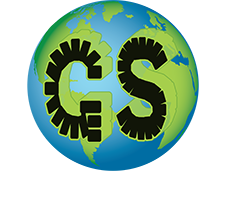 GS Global Suppliers Group is one of Western Canada's leading importers and distributors of natural stones since 2001. Their experienced buying team travels around the world to select the most premium quality stones available. In this way, we are able to provide our customers with a very impressive inventory of super exotic materials.
Their slab selection in granite, marble, slate, onyx, travertine, limestone & sandstone is sourced from the best quarries in the world. Some of them are imported from Asia, Africa, Brazil, Europe, North America and South America, Portugal, etc.

Caesarstone knows the secret of using natural raw quartz minerals to craft the most durable and safe countertops. They've been at the helm of surface innovation since 1987, driven by their design passion and cutting-edge technological power. Specializing in countertops for homes worldwide, their commitment is to guide and assist you on your journey of creativity.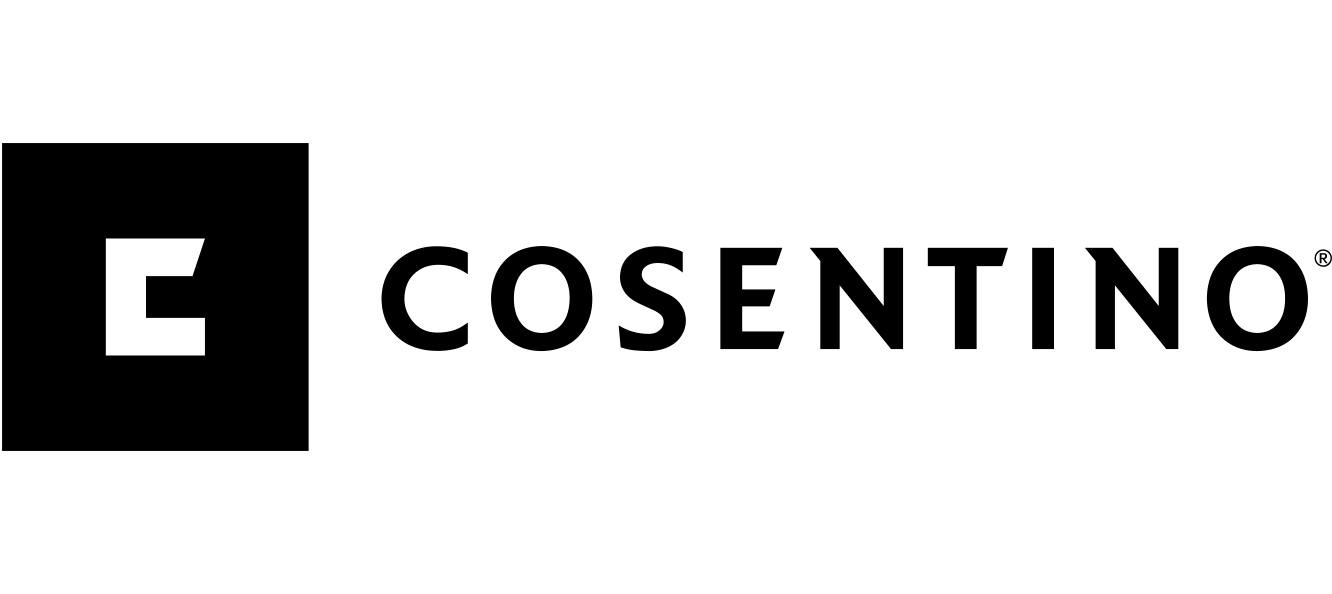 Cosentino Group is a global, Spanish, family-owned company that produces and distributes high-value innovative surfaces for the world of design and architecture. They work together with their clients and partners to provide solutions that offer design and value and inspire the life of many.
This objective is possible thanks to pioneering and leading brands in their respective segments such as Silestone®, Dekton®, or Sensa by Cosentino®. Technologically advanced surfaces allow the creation of unique environments and designs for the home and public spaces.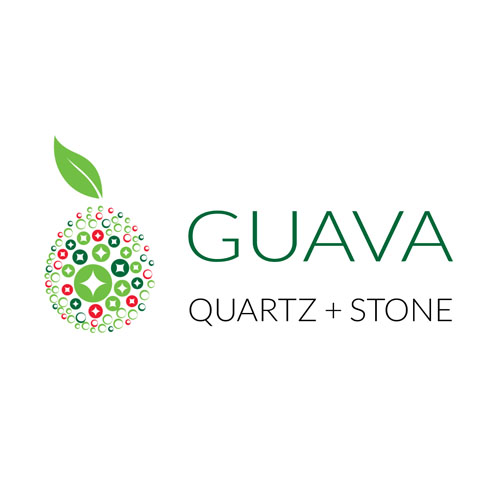 IT'S YOUR HOME, SO DON'T SETTLE FOR SECOND BEST
There is a level of sophistication that determines who you are and makes you stand out from the rest. That is the mission at Guava Quartz.
The beauty and elegance of natural stone is brought to life through their unparalleled technical and design expertise. Their regular, translucent and thin slabs expand the horizons of what is possible.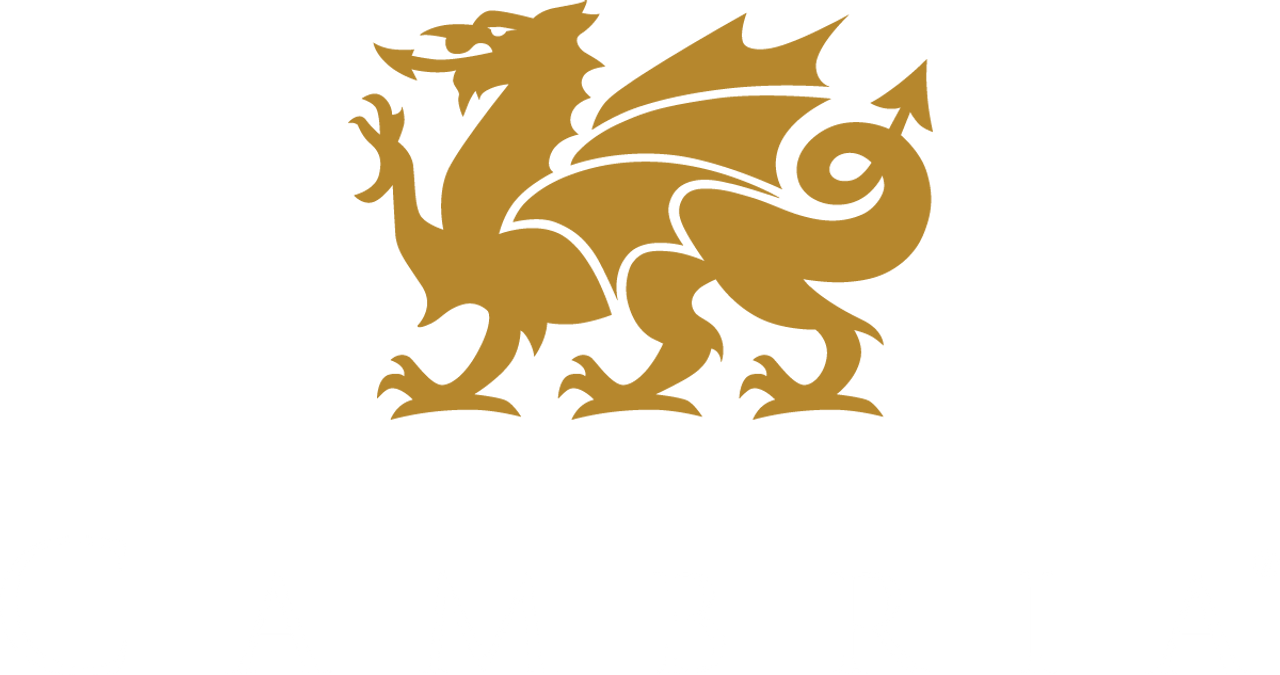 They are defined by their values, animated by their passion, committed to sustainability, and focused on their customers. Cambria is American-made and family-owned. Their products are made of the finest quartz. They are distinctively durable, nonabsorbent, and easy to maintain. They back them with robust service and support and a transferable Full Lifetime Warranty.
As an American-made, family-owned company privileged to work with a precious resource, they're committed to the well-being of their customers, their team, their community, and the environment. Beginning in their company-owned mine and continuing through processing, they employ sustainable best practices in their operations and encourage their partners to do the same.

Established in December 2002 at the Hoa Lac High-Tech Park, Thach That district, Hanoi, Vietnam, VICOSTONE is a pioneer in manufacturing quartz-based engineered stones in Asia. With a global distribution network, VICOSTONE Quartz Surfaces are now available in all continents and are recommended by interior designers and architects.
Their mission is to realize all commitments, pioneer in creativity and innovation to offer unique art of quartz with the highest quality and satisfy all customers' demands.

Omnia Quartz is a meticulously curated line of Natural Quartz Surfaces, comprised of 3 Collections ranging from sleek solid colors to timeless marble-inspired designs.  Constructed with the highest grade of quartz mineral and advanced polymer resin, combined with the latest compression technology from Keda, Omnia Quartz is engineered to be the best of its kind.

Founded in 2019 by a Brazilian and a Canadian whose passion for working with stones goes back to their childhood years, Prairie Stone Market provides Manitoba and Alberta with our own line of beautifully colored quartz in amazing designs and exotic natural stones imported from Brazil, where they are involved in all the processes since handpicking the blocks from the quarries to the cutting, polishing, and shipping to their Canadian facilities. They are also the exclusive distributor of Omnia Quartz in Alberta and in Manitoba. In Alberta, they are the proud supplier of the Radianz quartz line.
They aim at serving their cities and their surroundings with high-quality stones only. Browse through the catalog, and we're sure you will find what you're looking for.